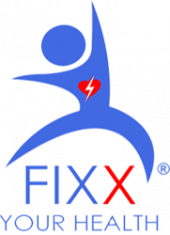 Intuitive Wellness Consultants
there are possibilities for better health. begin your journey here.
Welcome to Fixx Your Health
FIXX Your Health is a holistic hotspot. Start your journey to healing, book appointments online, by email, skype, facetime, zoom, or in-person. Don't waste time, Get yourself or a loved one's health back on track.
Digital Dowsing Charts
Our dowsing pendulum charts will get you answers and solve many of your health issues for yourself and your pets. Many of my other charts will help . direct you to the right career, the right roommate or partner , find a missing person, find a lost pet, help with your pets health issues, help figure out your child's feelings when they are silent and psychiatric disorders and more.
Healing Services
Holistic Healer practitioner with over 30 years experience helping people and animals. Healing for those who seek relief from chronic pain, conditions, stress, trauma, and those who would like a second opinion, or want to know the root of their health issues. I specialize in intuitive health scans remotely. The health scans include a full body intuitive scan of your organs, systems, chakras, immune system, deficiencies, vitamins and minerals, cancer, lifestyle, conditions and more. I need your full name , picture, age and a location sent to me by email. For Pets I need the breed, age,location ,name. Hope to meet with you soon.
Dowsing Services
Dowsing is an ancient art of radionics. By using a tool called a pendulum I am able to connect to a person or animal's energy system. I am then able to access and assess imbalances in the energy field that could be contributing to your or your pets health conditions. Dowsing is done remotely from a distant my prefered method or in person. I connect to your energy field or pets field to intiutively get all my answers. I have made special charts to use with the pendulum. These charts and pendulums are for sale on my products page if you want to purchase them and learn how to do this yourself with a class I will teach.
Health Hotspot Videos
Click below to go to the video section to watch and learn How to revive your health
Massage Therapy​
Licensed Massage therapist, ABT shiatsu practitioner with over 11 years experience helping clients feel healthy from the inside as well as the outside. Working with people who seek relief from chronic pains and stress through tailored sessions.
FIXX Your Hair
Mobile Hair Services experienced 30 plus years in all aspects of hair, hairstylist and colorist for men women and children
Tolly seems very, very well now and is back to his old self. All indications are that his cancer is coming under control. Thank you so much for your help - I have no doubt that distant healing played a huge part in his desire to recover. Gratefully.
THANK YOU so very much. Morgan is doing much better today. It's amazing – I was being warned by the doctors that he probably wouldn't make it, and now he is almost completely back to normal. I'm very appreciative of your help. Thanks again. Blessings and peace be with you.
I was doing a workout this weekend and noticed my hands weren't hurting me as much as they usually do. It's mostly in the joints of my hands and feet... as with most RA patients. Thank you so much for doing that, I really appreciate it! Thank you for all your support and help, I very much appreciate it. I will keep you updated... Thanks so much!!!
Thank you for your healing. I am feeling much better. And I am not feeling moody. That is a big difference. I have been getting mood swings since forever really. I am certainly calmer too. Love and light.
The vet was shocked.  Her heart condition has gone from 'severe' to 'moderate'.  The specialist did not expect to see that!  Not out of the woods but something is helping!  Thanks so much and please keep sending Holly healing!!! Holly's heart is doing very well.  It has regressed to a 'mild' heart condition requiring no medications!   We discovered her liver was a little out of whack but are hoping it was from the same bacterial infection and will get better.  She had two liver biopsies last Wednesday.  Should have the results in another week or so.  Thanks for caring Holly's heart has now settled to 'mild'.  This is the best xmas present I could have.  Thanks
Thank you so much for the healing. In three days Archie's eye ulcer has more than halved, and he no longer needs an operation! Archie currently eats a mixture of Nutro, which is apparently one of the top three dog foods out there, and which leaves him beautifully sleek and generally healthy, and something called Nature Diet, which is organic meat and as close as I can easily come to a raw diet. He also eats lots of vegetables, which he seems to love. According to our vet his itchy skin is a touch of hay fever, and it has now mostly cleared up. There is much less broken skin, and he doesn't seem to be itching as much, which is wonderful. Thank you again.
I just want to thank you for being my personal Chios Master and helping me heal during the ordeal of Chemo Therapy. You were always there to make practical suggestions about what to do to make the healing process go smoother and also to use your techniques of healing to recharge my chakras, repair my aura and heal my poor organs so badly damaged by the chemo. You really knew how to walk a person through one of the worst ordeals any human being could face. I owe you a debt of gratitude. Thanks again.